Feliz Cumpleaños Gif – Animated Happy Birthday in Spanish Card for sharing on social media like Facebook, Twitter, Whatsapp, etc and personal messengers.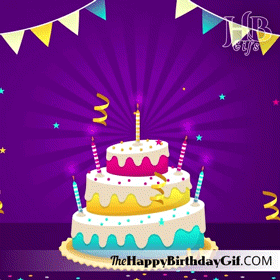 Feliz Cumpleaños Gif
Description: This Animated Spanish Birthday Gif contains animated birthday wishes with Cake, Candles, and Confetti.
Message: Feliz Cumpleaños !

Send special birthday wishes to the Spanish speaking people you love and care for with this Animated Feliz Cumpleaños Card.

Birthday Quote
It was on my fifth birthday that Papa put his hand on my shoulder and said, 'Remember, my son, if you ever need a helping hand, you'll find one at the end of your arm.

Sam Levenson
Click Here to view All Posts on Homepage
More posts which you may like: