Animated Happy 4th of July Gif – Animated US Independence Day Gif for sharing on social media like Facebook, Twitter, Whatsapp, etc and personal messengers.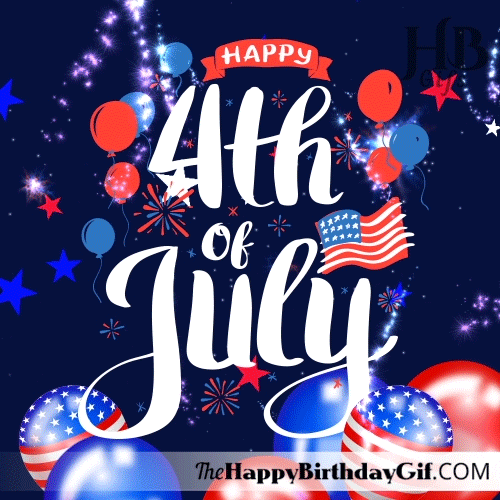 Description: This Animated Happy Fourth of July Greetings contains animated birthday wishes with Fireworks and Balloons.
Message: Happy 4th of July USA !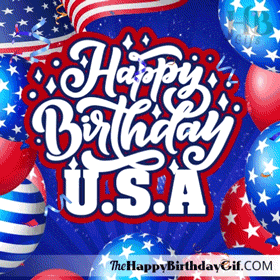 Wish USA and its people a Happy Independence Day with this Happy Birthday USA Gif.
4th of July is the time to mark the Independence Day of USA with celebrations, fireworks, festivities, feasting, and parades.

To celebrate this special day, send wishes to the people of USA with this Happy 4th of July 2021 Gif.
Happy 4th of July !
Click Here to view All Posts on Homepage
4th of July Quotes
"We must be free not because we claim freedom, but because we practice it." – William Faulkner
"You cannot separate peace and freedom. Because no one can be at peace unless he has his freedom." – Malcolm X
"I like to see a man proud of the place in which he lives. I like to see a man live so that his place will be proud of him." – Abraham Lincoln
"We're blessed with the opportunity to stand for something, for liberty and fairness. And these are things worth fighting for, worth devoting our lives to." – Ronald Reagan
"That is truly beautiful and encouraging aspect of freedom; no one struggles for it just for himself." – Fanny Lewald
More posts which you may be interested in: