Happy Birthday Gif – Animated Happy Birthday Card for sharing on social media like Facebook, Twitter, Whatsapp, etc and personal messengers.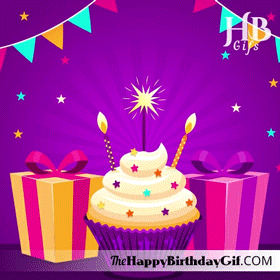 Description: This Animated Birthday Gif contains animated birthday wishes with Cake, Candles, Fireworks, Party Hats, Gift Box and Confetti.
Message: Happy Birthday to You !
Send sparkling birthday wishes to the people you love and care for with this Animated Happy Birthday Card with Birthday Cake.

Birthday Quote
The great thing about getting older is that you don't lose all the other ages you've been.

Madeleine L'Engle
Click Here to view All Posts on Homepage
Other posts you maybe interested in: